OGCCC Nomination Results by the Numbers
The Global LEAP Off-Grid Cold Chain Challenge (OGCCC) recently closed its 3 month nomination period for off-grid cold storage products. The OGCCC is an international competition to identify and promote the most energy-efficient, sustainable and cost-effective technologies that can meet the cold storage requirements for fresh fruits, vegetables, and dairy products in Burkina Faso, Ghana, Kenya, Nigeria, Rwanda, Senegal, Sierra Leone, Tanzania, Uganda, and Zambia.
For the inaugural OGCCC, off-grid refrigeration manufacturers nominated: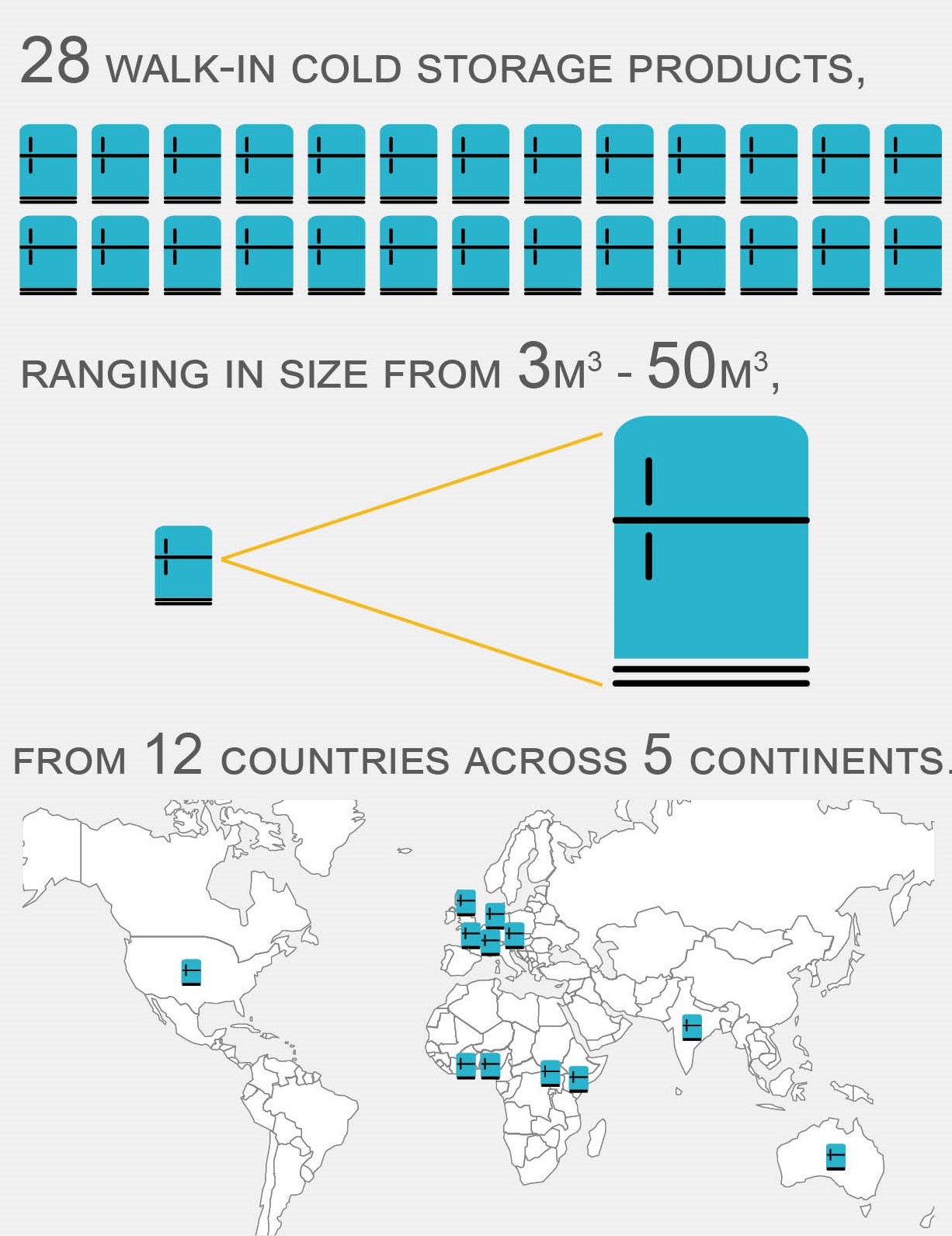 Next, each nomination will be evaluated based on financial viability, end-user impact, understanding of the product's target market, and overall sustainability of the product.
Modern cold chain technology is essential to the agricultural sector. Cold chains manage the temperature of perishable goods from farm to table, maintaining quality and safety in the supply chain, reducing food loss and increasing food supplies.
Cold chains have the potential to significantly improve livelihoods for smallholder farmers. However, modern cold chain technology is often out of reach in off-grid areas in developing markets due its cost, a lack of access to electricity, and the wide variety of uncoordinated stakeholders in the broader cold chain.
The Challenge was developed in partnership with Energy 4 Impact and support from the UK Department for International Development through the Ideas to Impact Programme to stimulate off-grid cold chain refrigeration for farmers and small traders, enabling better commercialisation of agricultural produce.
---