Forthcoming Indonesia Market Studies and Residential End-use Survey Support Efficiency for Refrigerators, Rice Cookers, Fans and Lighting
New data on the Indonesian appliance market and usage among households highlight the potential benefits of building on the country's energy efficiency policy framework to support markets for high-quality products that can save consumers money while reducing carbon emissions.
Indonesia is the fourth-largest country by population and the 13-highest global emitter of carbon from the energy sector. Residential electricity use doubled over the past decade and could rise further as rising living standards propel demand for air conditioners and other energy-intensive appliances.
A recent 5,000-household residential end-use survey that CLASP conducted with surveying firm Ipsos found that despite the country's tropical climate, only 6% of households currently have ACs. Appliances such as refrigerators, rice cookers, and fans are also far from universal, with around 70% of households owning at least one of each. The Indonesian government has adopted a target of reducing household electricity consumption, in part through the adoption of appliance efficiency standards and consumer labeling policies that can shift markets toward higher-quality products.
Over the past year, CLASP has worked with the Directorate General of New Renewable Energy and Energy Conservation (EBTKE) to develop a baseline of appliance data that can inform efficiency standards development and prioritization. We partnered with consultants Ipsos, PricewaterhouseCoopers and Environmental Design Solutions on market studies for four products – fans, lighting, refrigerators, and rice cookers – to inform EBTKE's analysis of the market for and characteristics of these products, and to calculate the energy and CO2 reduction potential from setting certain efficiency policies.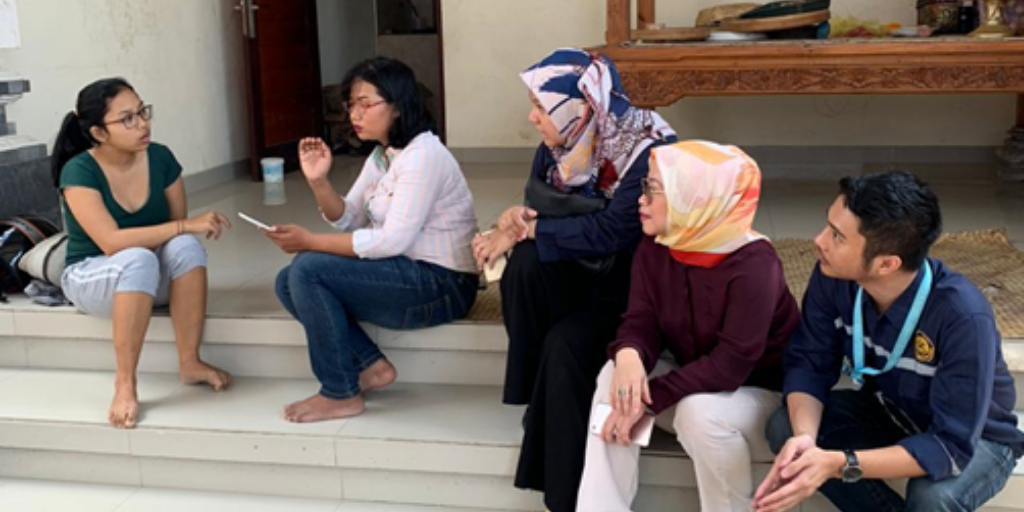 A respondent speaks with an Ipsos interviewer during the household survey.
The new end-use survey and market studies are forthcoming in 2020. Some of their findings:
Consumers reported using each light fixture an average of 7.6 hours per day. This is much longer than individual lights are used in many other countries – for example, about double the duration of daily use in the US – likely because there are fewer light fixtures per household. This data drives a larger benefit calculation from increasing bulb efficiency standards, with shorter pay-back periods for consumers and greater emissions reductions per unit sold.
Standing and desk fans are most common, while ceiling fans account for just 5% of the market. This is in stark contrast to South Asia, where the ratios are reversed, and informs the priorities for policy development.
Rice cookers are used frequently and for long periods of time, with an average residential or small business user cooking rice 1.5 times per day and using the appliance's warming function for 7.6 hours. The efficiency of both cooking and warming functions are important to achieve maximum benefits from a new policy.
CLASP will continue to work with government, industry and civil society stakeholders to advance product standards to reduce energy use and carbon emissions while improving consumers' access to high-quality products. Read about our new team member in Jakarta, and how Indonesia's fan policy experience has informed discussion in the Philippines and throughout the region.
---