2019 Highlights from the International Women of CLASP
CLASP's diverse and expert team is strengthened by the many women who comprise the International Women of CLASP – or 'IWOC.' Here are just some of our IWOC highlights from 2019.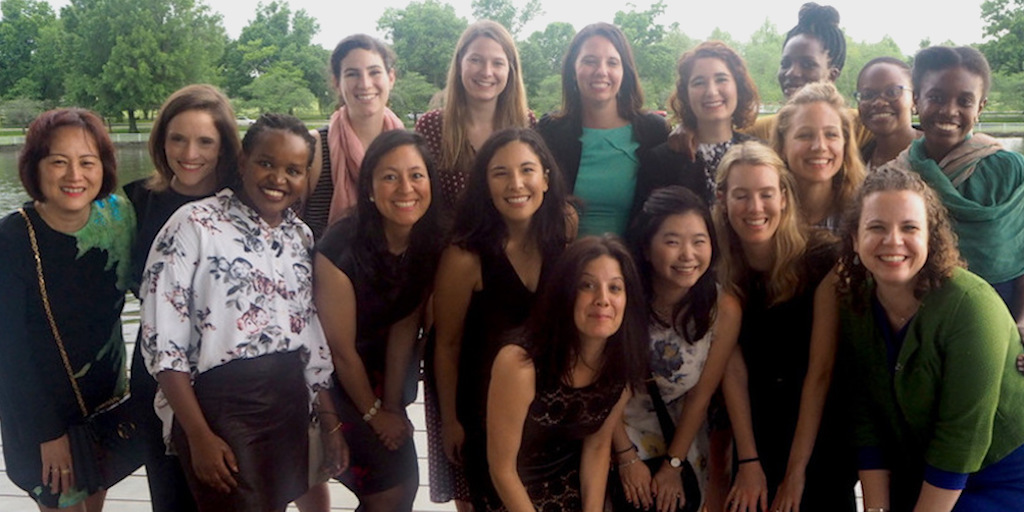 IWOC at CLASP 20th Anniversary Party
CLASP CEO Christine Egan started off 2019 with an optimistic reflection about her experiences as a leader and vision for the future of the organization. "We must remain focused on the outcomes we seek today — preventing catastrophic climate change and eliminating energy poverty — while judiciously appraising our capacity to seek equally important but as yet unaddressed outcomes tomorrow — like lessening water scarcity through efficiency or tackling environmental degradation from end-of-life product disposal." Revisit this great read.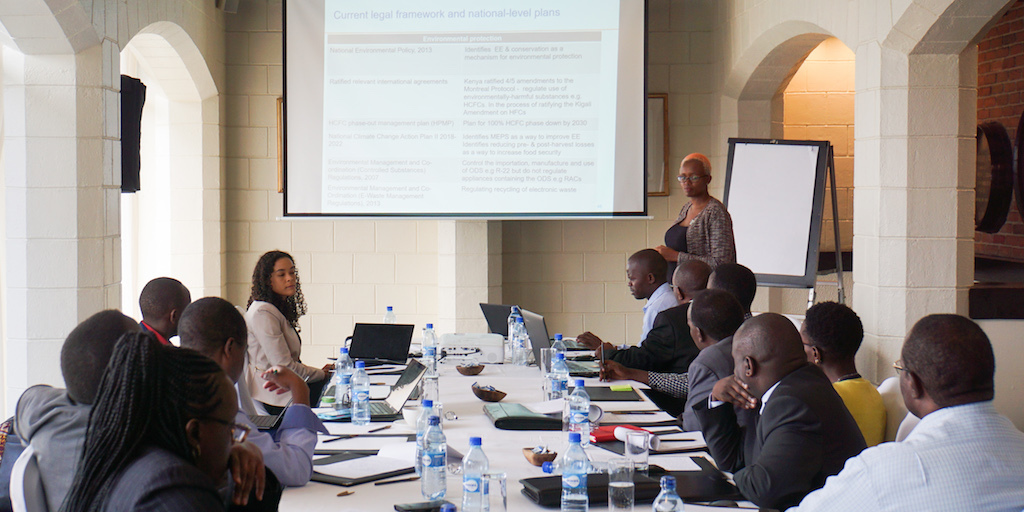 CLASP's Rebecca Schloemann and Naomi Wagura leading a technical working group in Nairobi in support of Kenya's National Cooling Action Plan.
In 2019, CLASP advanced its work to make cooling technologies more sustainable globally through several initiatives, including new AC standards in Kenya, which have improved efficiency while effectively eliminating harmful refrigerants on the Kenyan room AC market. Read more about Kenya's National Cooling Action Plan, and a workshop jointly led by CLASP's Naomi Wagura and Rebecca Schloemann.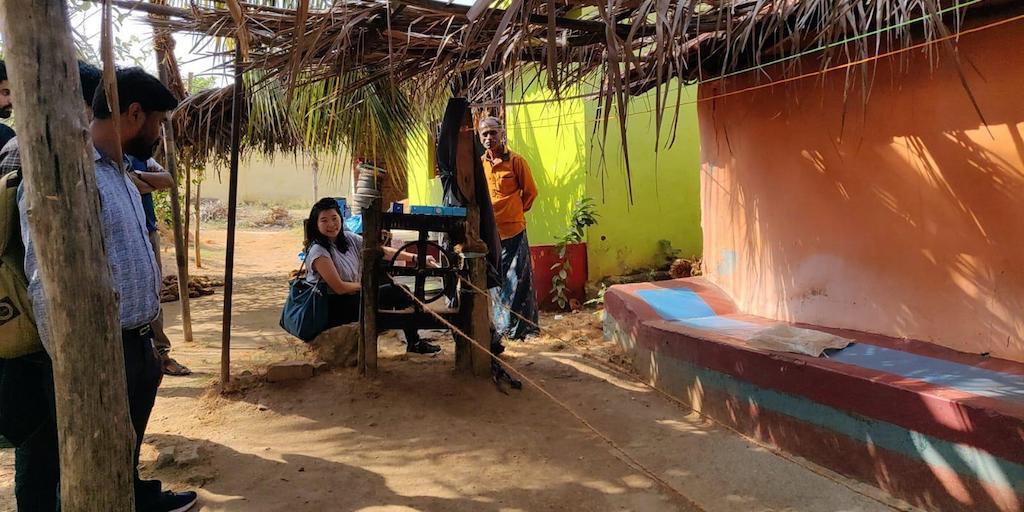 Elisa Lai visiting a village in Karnataka where they now use a motorized rope making machine powered by solar, displacing the labor intensive manual machine featured here.
Under the leadership of Elisa Lai, CLASP through Efficiency for Access launched Equip Data, a new, open-access tool that shares key data on off-grid appliance performance and quality. Read more about Elisa and her contributions at CLASP.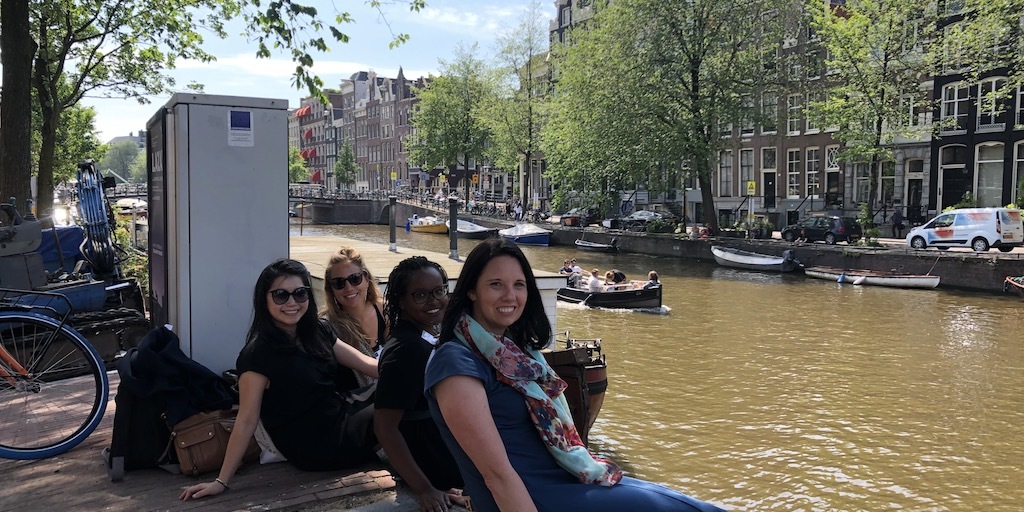 Corinne Schneider, Elisa Lai, Makena Ireri and Jenny Corry Smith taking a break from GOGLA's annual member meeting on Amsterdam's canals.
Back in June, Chief of Communications Corinne Schneider penned reflections about how better communications are needed to move the dial on global sustainability efforts. Read more!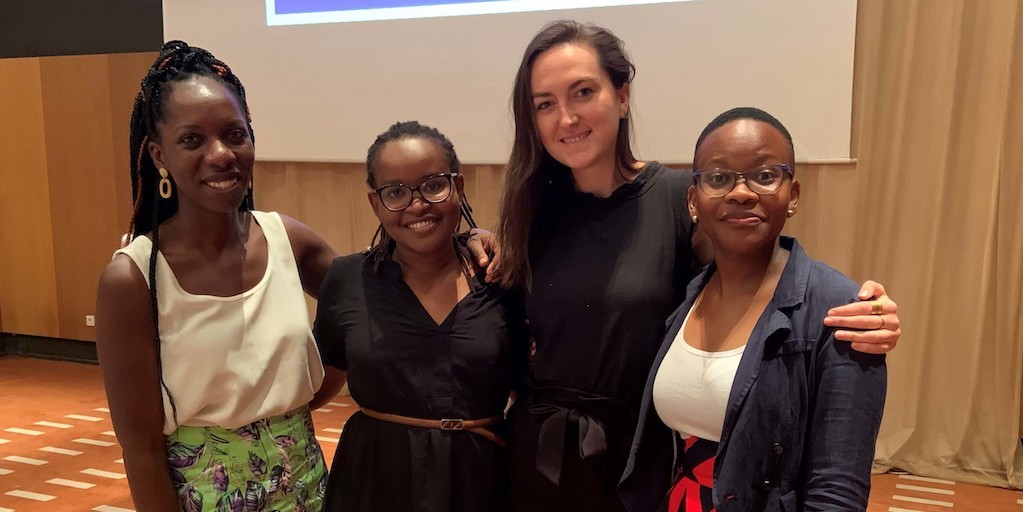 Nya Abagi, Makena Ireri, Hannah Blair and Monica Wambui at the Sustainable Solar E-Waste Management Workshop.
In 2019, CLASP and our partners have furthered several initiatives aimed at accelerating efforts and mitigating the risks of solar e-waste management across sub-Saharan Africa. With the rapid and significant increase in the sale of solar lanterns, household solar systems, and associated products throughout the continent over the past decade, the off-grid solar industry is working to ensure sustainable growth over the long-term. Read more.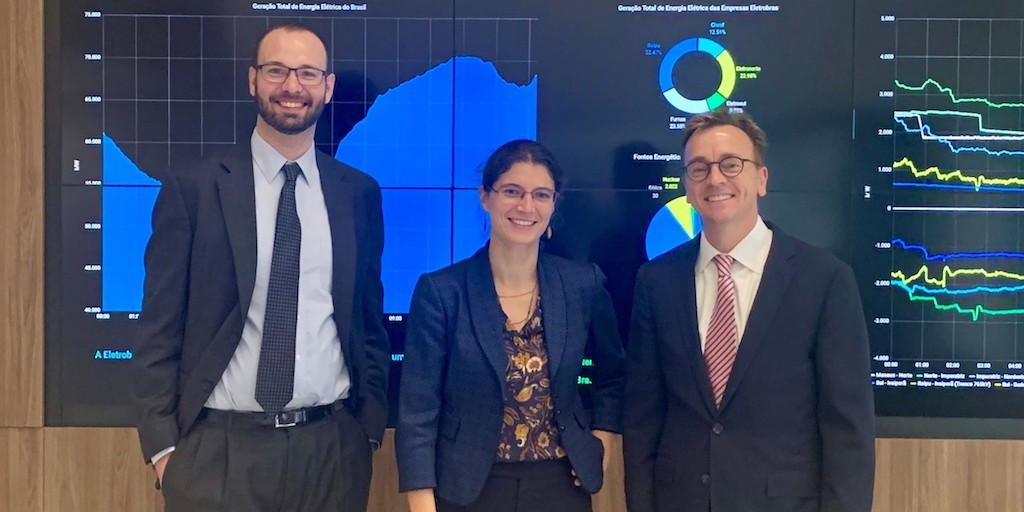 CLASP team members Colin Taylor, Marie Baton, and Eric Gibbs in Rio de Janeiro.
CLASP's work in Europe found major success this year. The European Commission adopted new regulations that are expected to dramatically reduce European electricity consumption. The policies increase the energy efficiency of lighting products, common appliances and industrial equipment, and require easy product reparability and recyclability in accordance with the EU's Circular Economy Strategy. Together with new energy labelling requirements, the regulations are expected to avoid 46 MtCO₂ in 2030 and save each European household €150 (US$165) per year on energy bills. Simultaneously, CLASP's Europe Lead Marie Baton, celebrated nine years with the organization. Learn more about Marie and her work in Europe.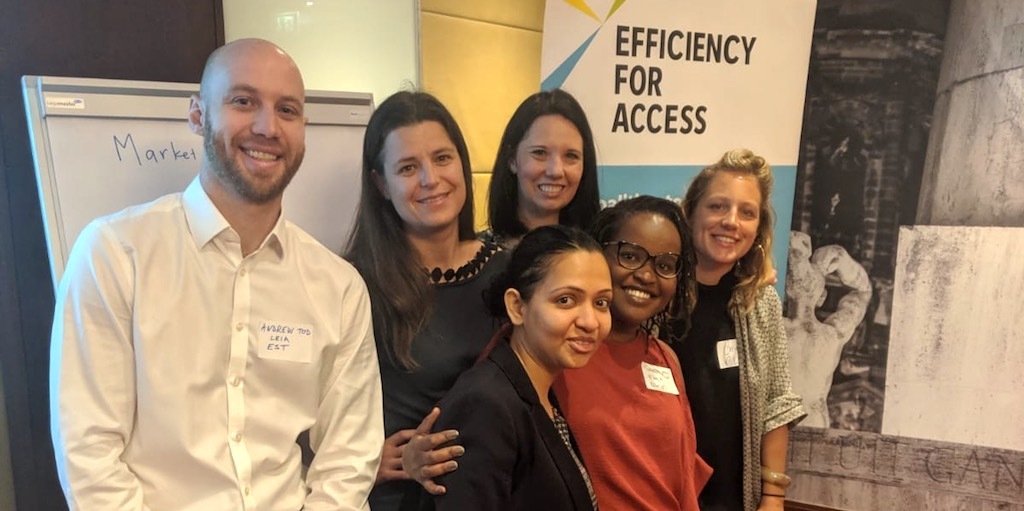 EST and CLASP Efficiency for Access research leads Andrew Tod, Richa Goyal, Emilie Carmichael, Jenny Corry Smith and Makena Ireri, with Corinne Schneider at an update on the 2019 State of the Off-grid Market report.
The Efficiency for Access research team, comprised of CLASP, EST, and other partners and consultants, launched several major studies this year, including the 2019 State of the Off-grid Market report and corresponding deep-dive on solar water pumps.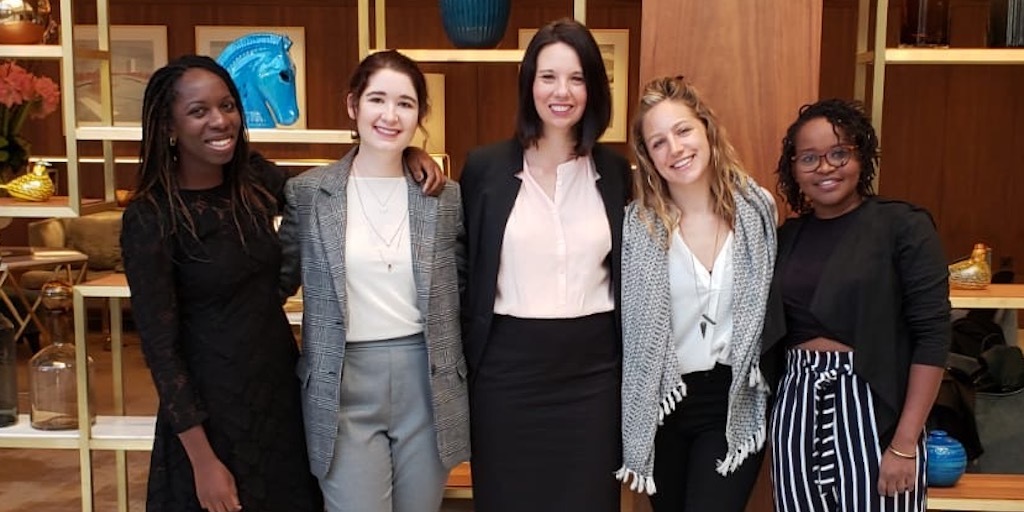 Nya Abagi, Yasemin Erboy Ruff, Jenny Corry Smith, Corinne Schneider and Makena Ireri before the Transforming Energy Access: Innovations towards SDG7 conference in London.
Yasemin Erboy Ruff wrote "How High-Performing Off-Grid Appliances Power the Sustainable Development Goals," where she laid out how efficient appliances unlock sustainable development goals beyond SDG7 to enable economic empowerment and quality of life improvements to those at greatest risk. She followed it with a blog post on how off-grid appliances can facilitate gender-positive productive uses of energy, an impressive primer for #AppliancesEmpower, an Efficiency for Access multi-month campaign to advance gender equality and inclusion through energy-efficient appliances, which started last month.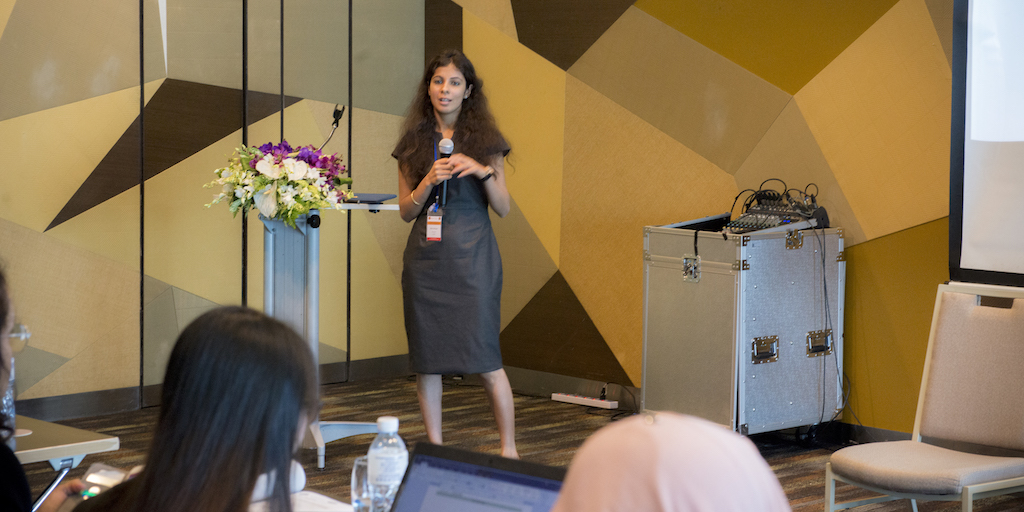 Neha Dhingra in Bangkok presenting on CLASP's cooling compliance work at the ASEAN SHINE Networking and Donor Conference & 23rd Energy Efficiency & Conservation Sub Sector Network Annual Meeting.
CLASP's work in India found very exciting developments this year. A revised ceiling fan policy is expected to provide tremendous electricity cuts and CO₂ emission reductions. The policy was an immediate recommendation of the newly released India Cooling Action Plan (ICAP), a 20-year vision document aimed at meeting the country's growing cooling needs. India's Bureau of Energy Efficiency launched the National Energy End-use Monitoring (NEEM) dashboard, which collects household-level residential energy end-user and appliance energy consumption. Learn more about Neha Dhingra, an instrumental member of the India team since 2013.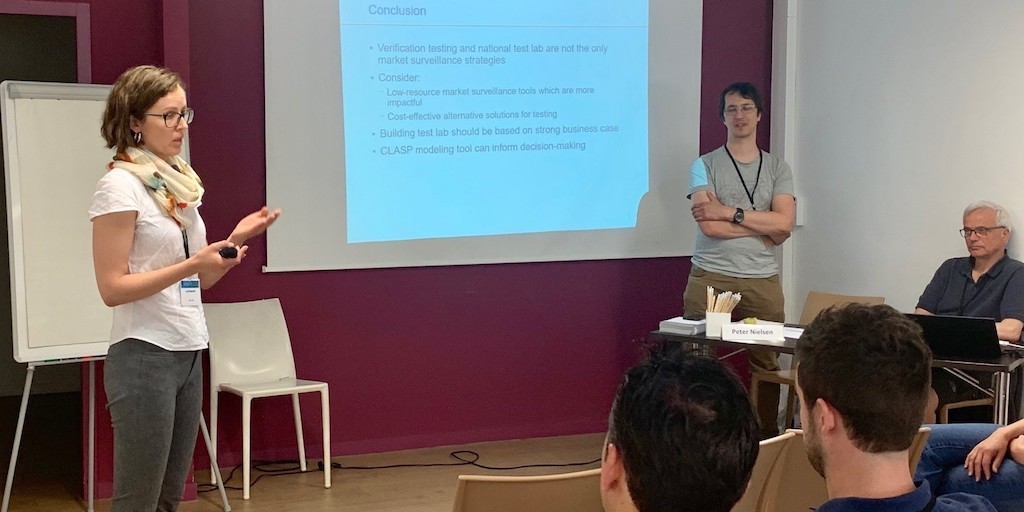 Lina Kelpsaite presenting on the importance of having a strong business case for test labs during eceee's 2019 Summer Study.
During this year's European Council for an Energy Efficient Economy (eceee) 2019 Summer Study, CLASP team members from Kenya, the US, and Europe shared six peer-reviewed papers touching on major aspects of appliance energy efficiency policy design, implementation, and study globally. Revisit their work.
Follow the International Women of CLASP's work into the next decade by subscribing to the monthly CLASP Updates newsletter – for the latest company, off-grid, and policy & analysis news – or bookmarking CLASP news.
---