CLASP Co-Founder Dr. Stephen Wiel Receives the Charles H. Percy Award for Public Service
On September 19, 2019, the Alliance to Save Energy awarded the Charles H. Percy Award for Public Service to Dr. Stephen Wiel, Board President and Co-Founder of CLASP. This year the award recognized "Pioneers of Electric Company Energy Efficiency" who innovated programs for consumers and companies alike. Wiel, according to the Alliance, was "instrumental in changing attitudes towards energy efficiency and laying the groundwork for the tremendous benefits that customers have enjoyed through energy company energy efficiency programs, products, and services."
Dr. Wiel's Contributions
His extensive work with utilities spans service as a Nevada utility commissioner and a founder and chair of the National Association of Regulatory Utility Commissioners Conservation Committee where he led efforts on demand-side management, incentive regulation, and least-cost planning. Dr. Wiel was also a professor in engineering at the University of Nevada, Reno and has published over 150 books, articles, reports and papers on energy efficiency and the environment.
Dr. Wiel and CLASP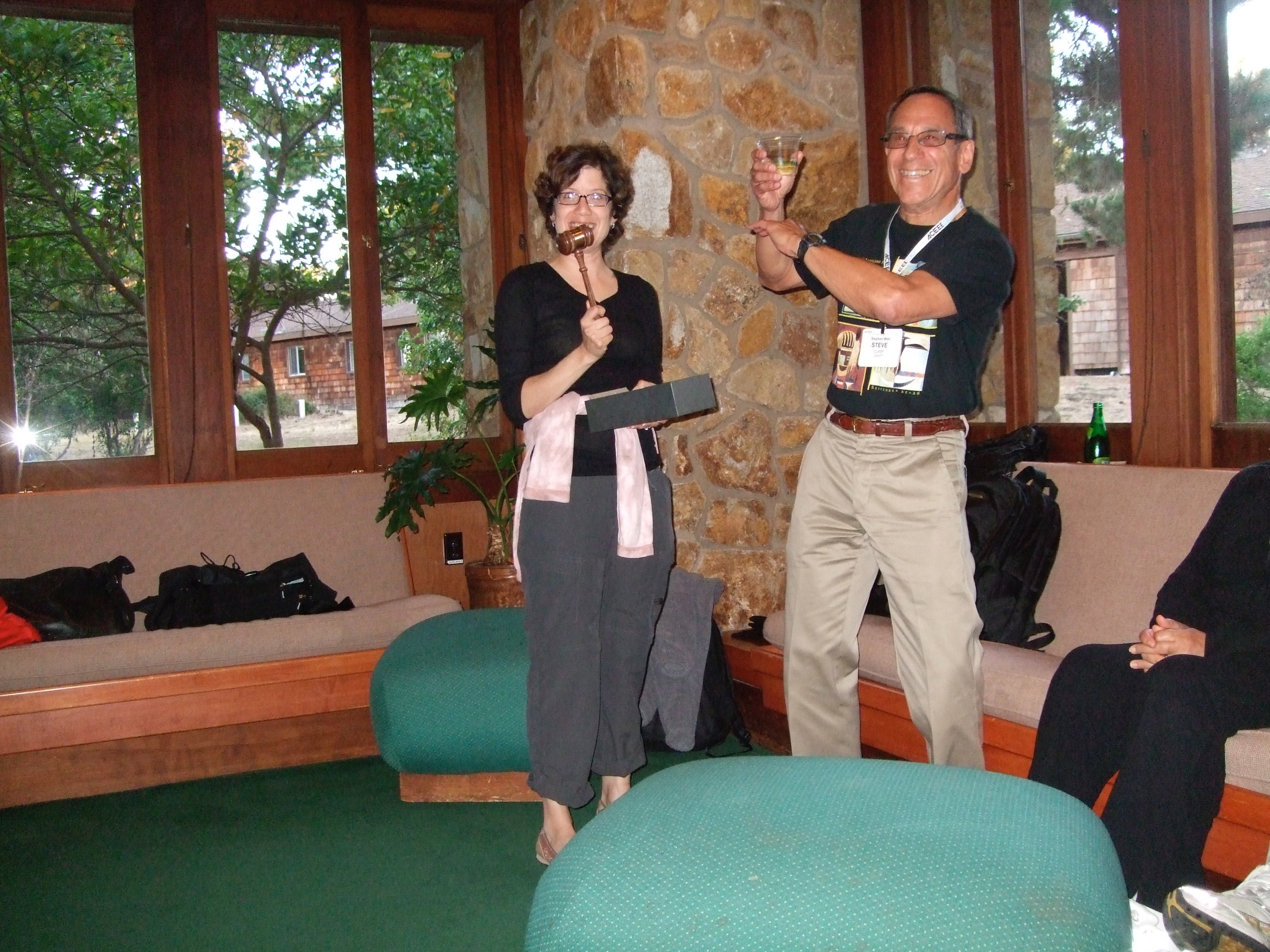 Christine Egan and Dr. Stephen Wiel in Asilomar, CA (2010).
As the Head of the Energy Analysis Department at Lawrence Berkeley National Lab (LBNL) from 1992 to 2005, Wiel initiated a collaborative partnership with the Alliance to Save Energy and the International Institute for Energy Conservation to accelerate international efficiency policies and labels. At the time, appliance energy efficiency policies were few and far between—existing in few places beyond the United States, Canada, and Europe. This Memorandum of Understanding, signed in 1999, formed CLASP. In 2001, Dr. Wiel hired Christine Egan as CLASP's first Executive Director and has continued to serve as a mentor through her tenure as CEO. He has served as the Chair of CLASP's board of directors since 2005.
"Not everyone can find a mentor, boss, and friend all in one person. Having that in Steve for these past 20 years has allowed me to grow professionally and personally in ways that have formed me as a CEO and a human. It's a big debt I can only hope to pay forward in those I am now fortunate enough to lead" said Egan.
He, alongside Dr. Marilyn Brown, Ralph Cavanagh, Kit Kennedy and Clark Gellings, received the Alliance's highest honor at the Evening with the Stars of Energy Efficiency Awards Gala in Washington, D.C. The Gala featured numerous distinguished speakers from the business, government, and public interest sector and saw various Members of Congress and other White House officials in attendance.
"Energy efficiency programs are a triple win for the environment, electric customers, and energy companies, and these leaders have made that success possible," said Tom Kuhn, Alliance board member and president of the Edison Electric Institute.
---