Accelerating the Uptake of Electric Pressure Cookers on Mini-Grids in Tanzania
Electric pressure cooking represents a cost-effective, durable and clean energy solution to biomass cooking for off- and weak-grid communities. CLASP partnered with PowerGen Renewable Energy to conduct and evaluate a small-scale electric pressure cooker pilot in rural Tanzania, finding that the appliance leads to significant quality of life improvements for customers.
The Opportunity for Clean Cooking 
Three billion people around the world depend on food cooked over polluting, open fires or inefficient stoves. Exposure to household air pollution (HAP) from burning wood, charcoal, coal and kerosene is a leading risk factor for respiratory diseases, putting women and children primarily responsible for domestic activities at the highest risk.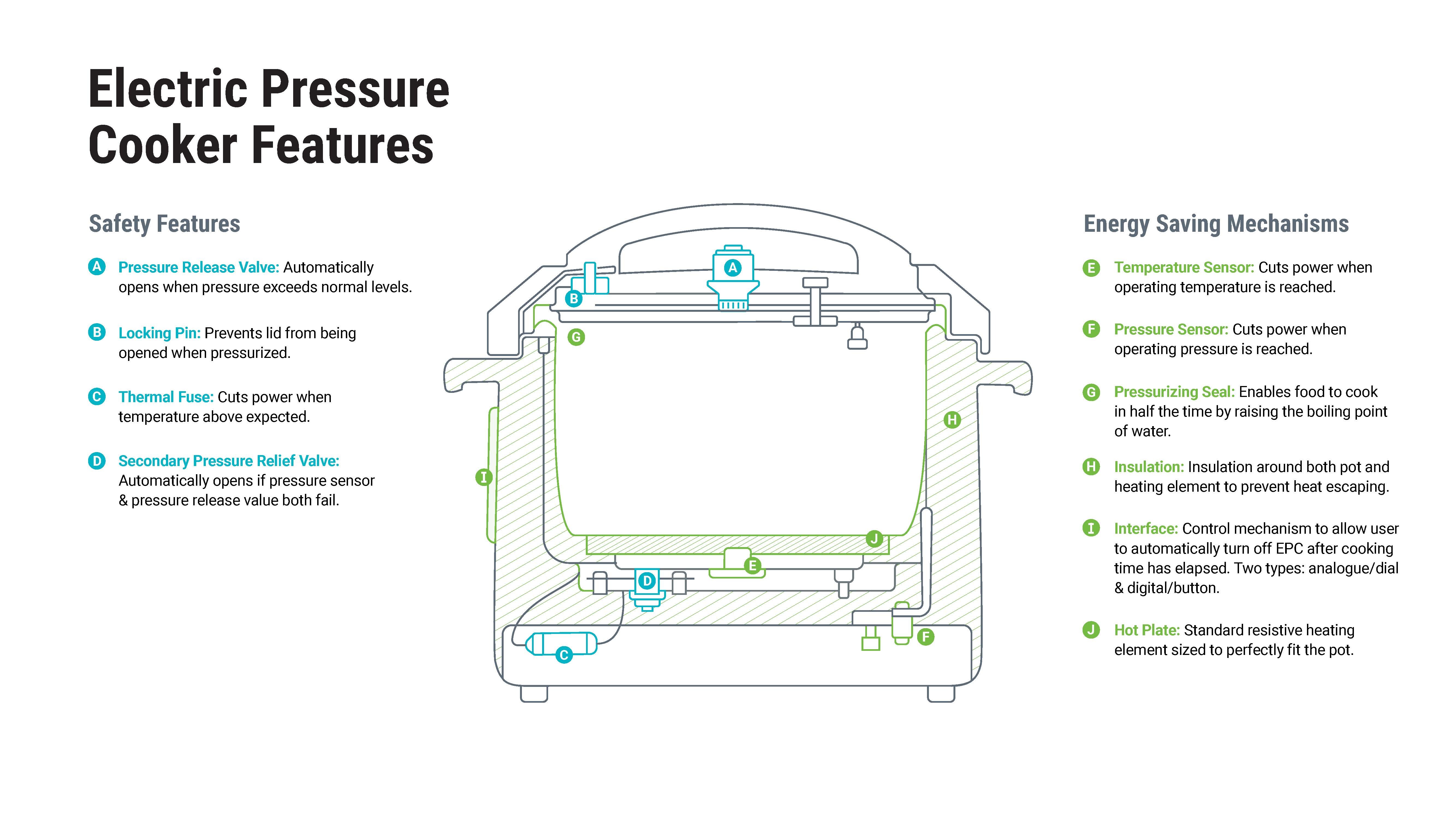 Electric pressure cookers (EPC) are highly suitable for mini-grids due to their unique combination of low energy consumption and high pressure. With minimal training, East African households can quickly and efficiently cook staples like beans, ugali, and meat stews. EPCs also provide a range of benefits, from reducing carbon emissions and personal exposure to harmful pollutants to lowering the burden of disease associated with HAP. Despite the potential of EPCs to accelerate access to clean cooking in low income, rural communities, poor consumer awareness, high-cost and lack of viable product options inhibits the market.
Mini-grids, or micro-grids, represent a unique opportunity to introduce EPCs to consumers previously living in off- and weak-grid environments. The majority of microgrid consumers still rely on biomass fuels for cooking, but once connected to the grid, they can easily transition to using EPCs designed for their unique cooking needs.
To evaluate the need and use-case for EPCs, CLASP conducted a small-scale study with PowerGen Renewable Energy mini-grid EPC customers in Singida Region, Tanzania. The report outlines the business model and delivery mechanisms used to distribute the EPCs, demonstrating that in-person trainings and loan facilities are critical components of product uptake and retention.
Consumer Insights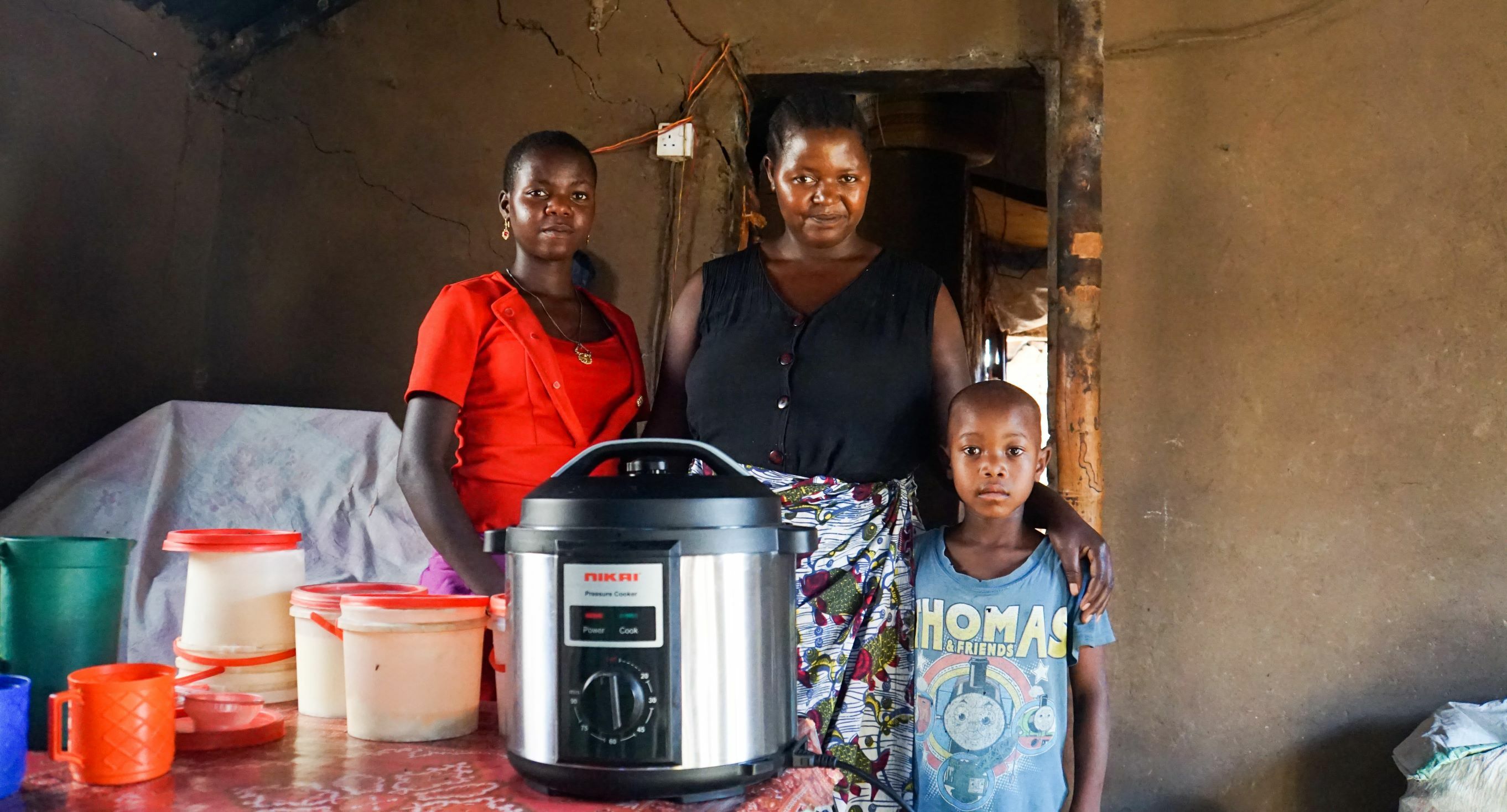 "The best thing about this [EPC] is having more time. I used to sit inside [the house] for two or three hours to prepare each meal, but now I can put food inside the cooker and just leave. I go to my farm and work all day. It is especially helpful during the harvest season when we have so much to do. Now I come home and the food is ready," one customer reported.
The study found that EPCs had a positive impact on consumer quality of life and did not require significant behavior change. The majority of EPCs were purchased by men, primarily to ease the burden of cooking for their wives, however several male customers also cooked with it themselves. Customers appreciated that the EPCs lead to time-savings, while minimally impacting electricity consumption and costs. Users reported that the appliance was easy to use and produced the same quality of food as alternative options.
Smart data collected through the mini-grid household meters show that consumers' energy consumption increased by 19.5% after receiving the EPC, indicating that EPCs were actively used in the households and created demand for more electricity consumption. Sustained energy demand is important for mini-grid business models to remain viable long-term.
Scaling Electric Cooking 
While the report draws on small-scale preliminary data, early results indicate off-the-shelf EPCs are strongly compatible with microgrids and meet customer needs. The results demonstrate a path to scale for appliance stakeholders alongside the fast-growing microgrid sector, with an opportunity to impact millions of beneficiaries.
In an effort to identify and scale best-in-class, cost-effective and durable EPCs, CLASP, through the Global LEAP Awards, is conducting an Electric Pressure Cooker Competition and results-based financing (RBF) facility. The inaugural EPC Competition received 39 unique nominations from 12 companies operating in 8 countries. Products are currently undergoing laboratory testing and winners will be announced in August 2020.
Similar to other Global LEAP-RBF efforts that focus on product quality verification, this RBF pilot will provide financial incentives to support the sale of EPCs that have passed safety and performance testing. With support from EnDev, the facility will support the distribution of approximately 5,000 products in Kenya.
Read the full report here.
_____________________________
The EPC pilot was supported by the Modern Energy Cooking Services (MECS) program, a five-year program funded by UK Aid (DFID). The research, conducted by CLASP as Co-Secretariat of the Efficiency for Access Coalition, was supported by the Low –Energy Inclusive Appliance (LEIA) program.
---